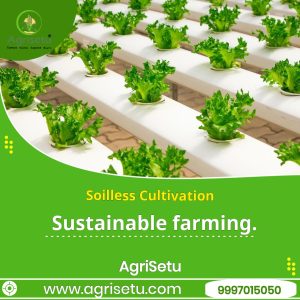 INRODUCTION
Soilless culture can increase not only yield but also quality and safety of fresh produce and thus meet the demands of modern society. Soilless cultivation generally refers to any method of growing plants without soil.
BENEFITS OF SOILLESS FARMING
The major advantage of soilless cultivation is the uncoupling of plant growth from problems associated with soil, such as soil borne pests and diseases, non-arable soil, soil salinity, poor soil quality e.g., The increased interest in the commercial application of soilless cultivation in the last.
These systems can also be useful in geographical areas where the soil is not fertile or there is no access to soil.
Moreover, these systems require less water than soil-based cultivation, which helps preserve this valuable resource. The installation of such systems is also an option in areas with limited access to water resources.
A third important advantage is that these systems generate a higher yield compared with traditional agriculture. According to the FAO, the vegetable yield of soilless systems is 20 to 25% higher than.
TYPES OF SOILLESS FARMING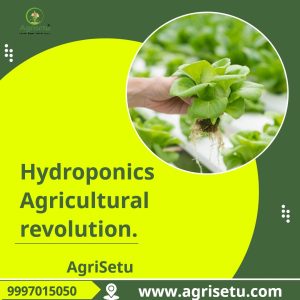 HYDROPONICS


Hydroponics is the technique of growing plants using a water-based nutrient solution rather than soil, and can include an aggregate substrate, or growing media, such as vermiculite, coconut coir, or perlite. Hydroponic production systems are used by small farmers, hobbyists, and commercial enterprises.
WHAT PLANTS GROW IN HYDROPONICS?
Lettuce, Strawberries, Cucumbers, Spinach, Beans, Bell Peppers, Chives, Blueberries, Broccoli, Cabbage, Tomato etc.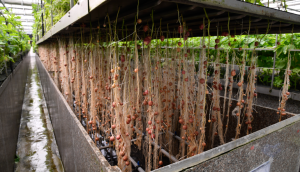 AEROPONICS


Aeroponics is a method of growing plants without soil. Instead, roots are suspended in the air and irrigated with a nutrient-dense mist. This differs from hydroponics, where plant roots are submerged in a solution of water and nutrients.
WHAT PLANTS GROW IN AEROPONICS?
Fruits and Vegetables can also be grown comfortably in Aeroponics systems. Lot of vegetables and fruits can be grown like Beets, Broccoli, Cabbage, Carrots, Cauliflower, Corn, Cucumber, Eggplant, Grapes, Melons, Onions, Peas, Peppers, Potatoes, Radish, Raspberry, Strawberry, Sweet Potato, Tomatoes, and Watermelon.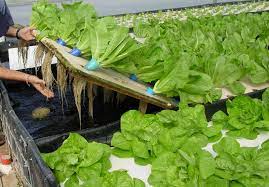 AQUAPONICS


Aquaponics is a cooperation between plants and fish and the term originates from the two words aquaculture (the growing of fish in a closed environment) and hydroponics (the growing of plants usually in a soil-less environment).




This is an environmentally friendly, natural food-growing method that harnesses the best attributes of aquaculture and hydroponics without the need to discard any water or filtrate or add chemical fertilizers.
WHAT PLANTS GROW IN AQUAPONICS?
Lettuce, Strawberries, Cucumbers, Spinach, Beans, Bell Peppers, Chives, Blueberries, Broccoli, Cabbage, Tomato etc.