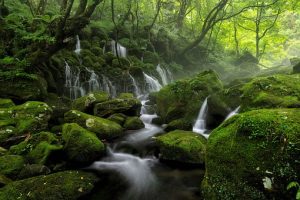 CARBON NEUTRAL PLAN :-
Carbon neutrality is a state of net zero carbon dioxide emissions. This can be achieved by balancing emissions of carbon dioxide by eliminating emissions from society (the transition to the post-carbon economy) or carbon dioxide removal (such as through carbon offsetting).
CARBAN IMPORTANCE IN LIFE
Carbon is the chemical backbone of life on Earth. Carbon compounds regulate the Earth's temperature, make up the food that sustains us, and provide energy that fuels our global economy. Most of Earth's carbon is stored in rocks and sediments. The rest is located in the ocean, atmosphere, and in living organisms
HOW DO MAKE A CARBON NETURAL PLAN
Carbon neutrality is achieved by calculating a carbon footprint and reducing it to zero through a combination of efficiency measures in-house and supporting external emission reduction projects.
CARBON NEUTRAL PLAN EXAMPELS
Adding solar panels to your home, or switching to an electric vehicle are examples of things you can do to reduce your carbon dioxide output. Achieving carbon neutrality means that that your carbon dioxide output has a net neutral impact on the environment, and it can help stem the effects of climate change
2050 CARBON NETURAL GOALS
Currently, the Earth is already about 1.1°C warmer than it was in the late 1800s, and emissions continue to rise. To keep global warming to no more than 1.5°C – as called for in the Paris Agreement – emissions need to be reduced by 45% by 2030 and reach net zero by 2050.
CARBAN NETURAL ACTIVITIES
A carbon neutral activity is one that has a carbon footprint of zero. Some activities which produce a lot of greenhouse gases are sometimes linked to others which reduce the levels of greenhouse gases in the atmosphere, such as switching land over to growing trees.
CARBON NETURAL SOURCES
Renewable energy includes energy from carbon neutral sources such as: Sunlight (solar power) Wind (wind farms) Moving water (hydropower)
CARBON NETURAL POLICY
Carbon neutrality, or net-zero emissions, refers to balancing anthropogenic greenhouse gas emissions with anthropogenic removal or offsetting of the greenhouse gases so that the net effect is zero emissions.